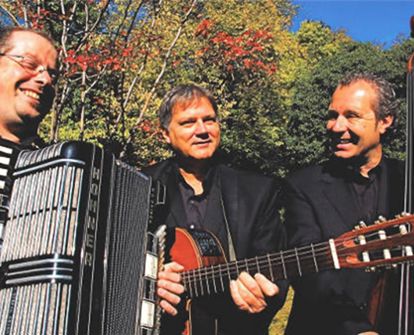 A cracking good story between Piazzola's and Avsenik's opera, between musette and waltz without ever losing the contact to reality.

As soon as the "corkscrew" starts working, new and original sounds appear that make their way through the narrow bottleneck and reach the air by filling it with passions and emotions.

Accordion, guitar and contrabass, for a brief moment have a touch of folkloristic and traditional elements, which are mixed with multicultural sounds and finally disappear in the bottle for new original compositions.
Stefan Geier – accordion
Peter Bozzetta – guitar
Hartwig Mumelter – double bass