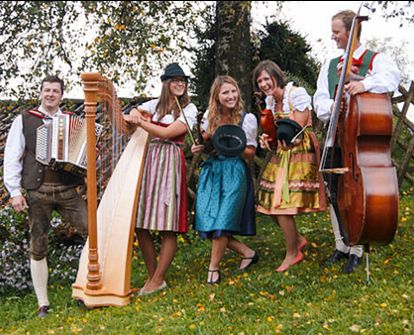 Franziska Steinhauser - Harp
"The harp is a whole orchestra if one can use its great potential," says Anna-Maria Ravnopolska-Dean, Bulgarian harpist, composer and musicologist. And Franziska Steinhauser has mastered the instrument, studied the harp and plays it with passion.
On the occasion of the opening of the art exhibition "Harmony of Color" by Bruneck artist Anna Maria Mayr, Franziska Steinhauser lets us hear this passion. She accompanies the evening musically from 8 pm in the gallery Willy.
Franziska Steinhauser performs in the music form "Frisch g'strichn", a five-headed violin music from the upper Pustertal. This evening she will surprise us as a soloist.